Project
Experience Design: Private Eye Mobile Photo Booth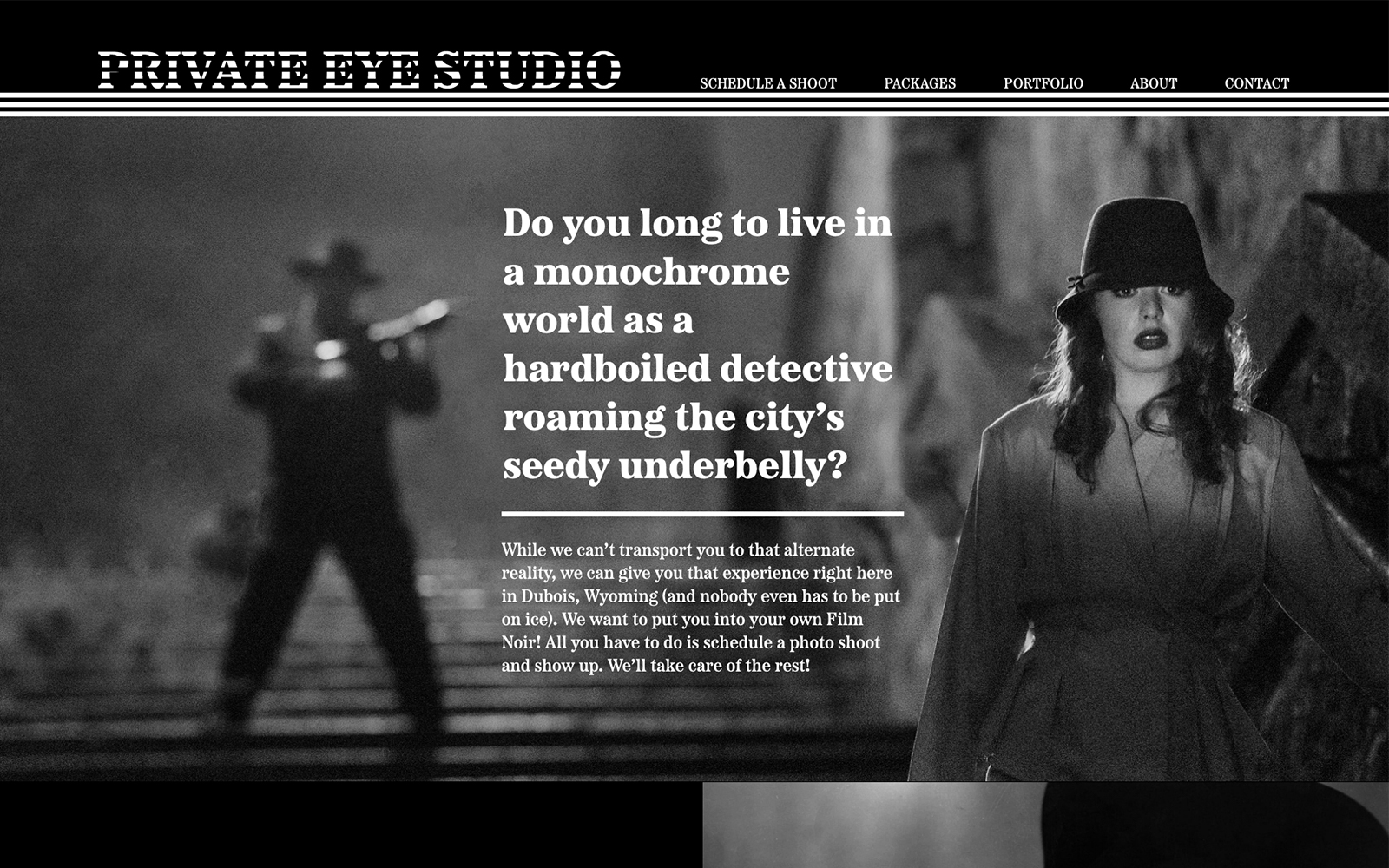 Our previous project, People Driven Design, challenged us to create a designed object for a randomly generated persona. For my project, I created a Film Noir portrait studio where my persona, a Native American in 1945 interested in Film Noir, could go to be able to see himself in the films he likes. For this project, we were challenged to take what we designed for our people driven design project, and expand on it in a number of ways. At each step in the process, the client added on another piece to work on, which was an interesting experience to have to work on so many pieces of the same project simultaneously. Here's what I created!
Mobile App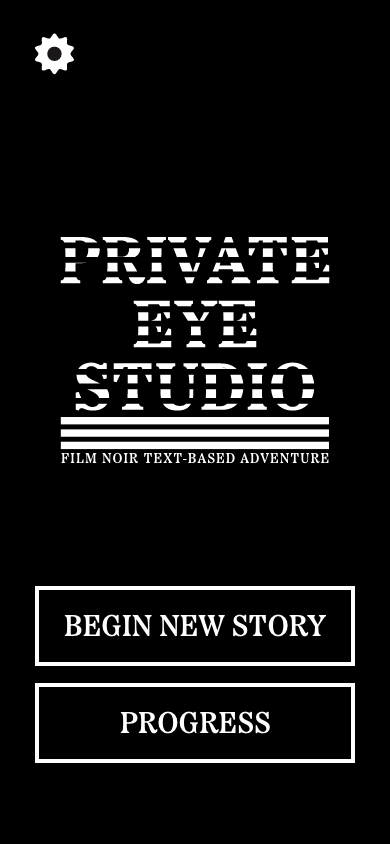 First, we were challenged to take our People Driven design and bring it to the current day to create an app that that expands on the project and isn't just a shopping app. For my app, I wanted to continue the idea of putting the user inside of a Film Noir, so I decided to create a choose-your-own adventure, text-based game. It's like a choose your own adventure story, but you are texting back and forth with one of the characters in "real time." After you begin the story, you will have 2 options each time the other character responds to you and as the story progresses, you will receive text notifications as if these things were happening in real time, so you feel as if you are really apart of the narrative. Here is a link to my app prototype!
Website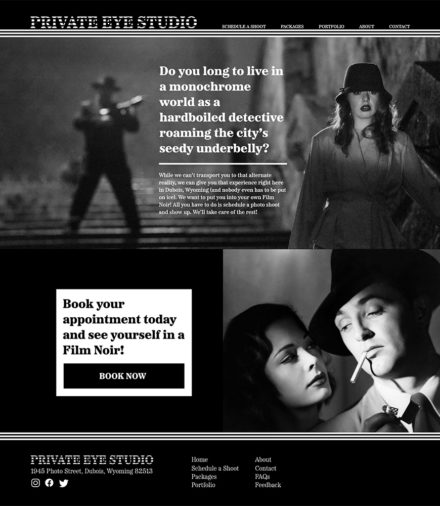 Next, the client added a website to our list. I decided to create a website where the user can schedule their photo shoot with the studio online. I included pages where you can see the kind of work they have done in the past and a page about their history, so the user can get an idea of why the studio exists and that they are very good at what they do after all these years of practice. Here's a link to my website prototype!
Omnichannel Design
Lastly, the client added that they wanted 4 web ads of various sizes, an outside billboard, and an omnichannel, non-screen based outcome (that we were free to choose). For the web ads and billboard, I tried to use interesting imagery with minimal text, so that it catches the eye and that the viewer gets just the information they need at a glance. For my omnichannel piece, I decided to create a mobile photo booth that would bring the film noir studio experience to a wider audience. THis would be something that could be rented for any party or event and it would have a printer, so that guests had a keepsake to take home with them. I was inspired by a photobooth that was inside a VW Van they had at my senior prom, but I wanted to give it a Film Noir twist, so I used a 1940s Ford delivery vehicle and included a place for props and costume pieces to be accessible outside of the car.
I really enjoyed this project because it was interesting to have to juggle so many pieces simultaneously. This project also gave me the opportunity to design many things I've never worked on before and to work on skills, like making mockups, that I haven't done very much of. It was a great learning experience overall.