Project
Experience Design: Wild Grill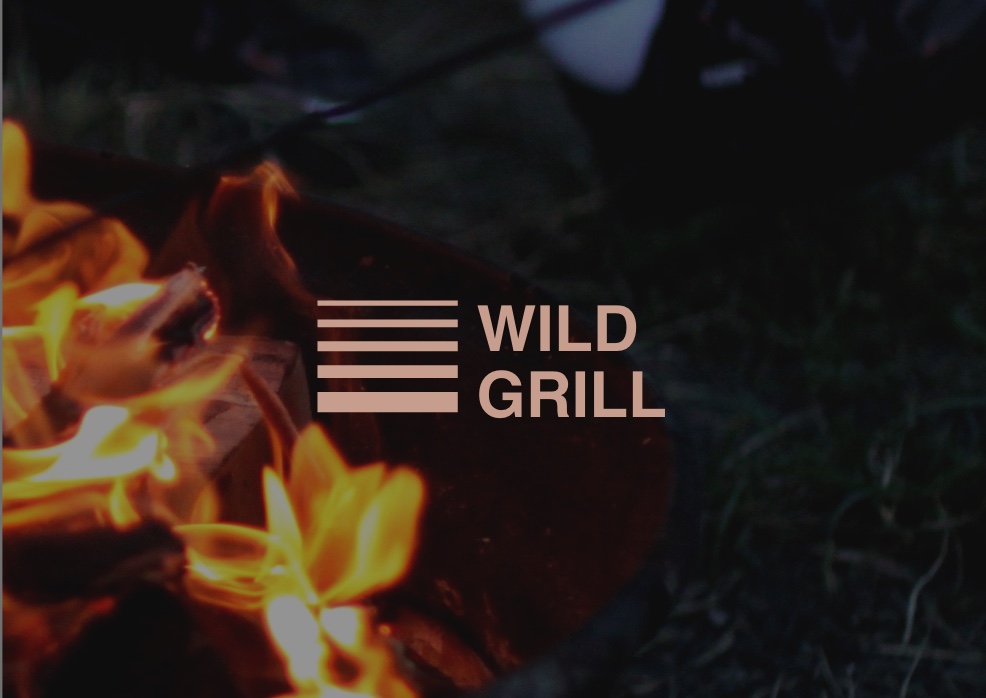 For this project, I built off of my previous project of the barbecue kit to create a mobile app, website, omni channel, and web ads to expand the project. As a refresher, the previous project consisted of product design of an entire barbecue kit for someone who was was concerned about the environment, enjoys the social aspect of barbecuing, and loves the outdoors. I wanted to keep that same persona in mind when designing the following items.
Mobile App
The mobile app was designed for those searching for the perfect campsite or outdoor area to have a barbecue. The app includes a 5-screen intro of what the app is used for which is to discover the best barbecue destination for your needs. The user can mark their preferences to further narrow their results. The user can then view the location's details and the preferences that make it a worthy option for the user. They can also save their favorite locations for easy access for the next time. The main purpose of the app is to be able to quickly book spaces for a campsite.
Here is the link to the app prototype: https://xd.adobe.com/view/3742d556-cd6f-4458-bf1b-f9d85af574a2-6211/
Website
The website version was designed to be a purchasing page for the product that was designed in the preliminary project for the barbecue kit. This website offers other various barbecue kits, utensils, plates, and other items for a consumer to build their own barbecue kit that suits their needs. Also tying back to the importance of sustainability, there is a page dedicated to the materials that are used for the products and where these materials are sourced so that consumers can have peace of mind in knowing that this product is fair trade and won't add to the landfills.
Here is the link the website prototype: https://xd.adobe.com/view/dcea2462-75e5-4dc5-aa79-bc55a4faa268-89b9/
Omni channel Design
For my omni channel design, I was given freedom to choose how I wanted to expand upon the app and website. I chose to design an animated advertisement for the 2021 National Barbecue Competition that was sponsored by Wild Grill. I thought this could be an interesting way to advertise for their product since everyone participating and viewing the competition would already have such an interest in barbecue to begin with. I wanted it to be something flashy and very bold to get people excited. This animation could be used as an intro video to the competition for those watching virtually or it could be showing on the screens at the actual event that would be a visual break for the schedule they might be displaying to remind the attendees. The video to the animation is linked below.
Here is the link to my animated omni channel design: https://drive.google.com/file/d/12kuJWX4LAXJHA1lnH1o09RB9lJ8L5Bnj/view?usp=sharing