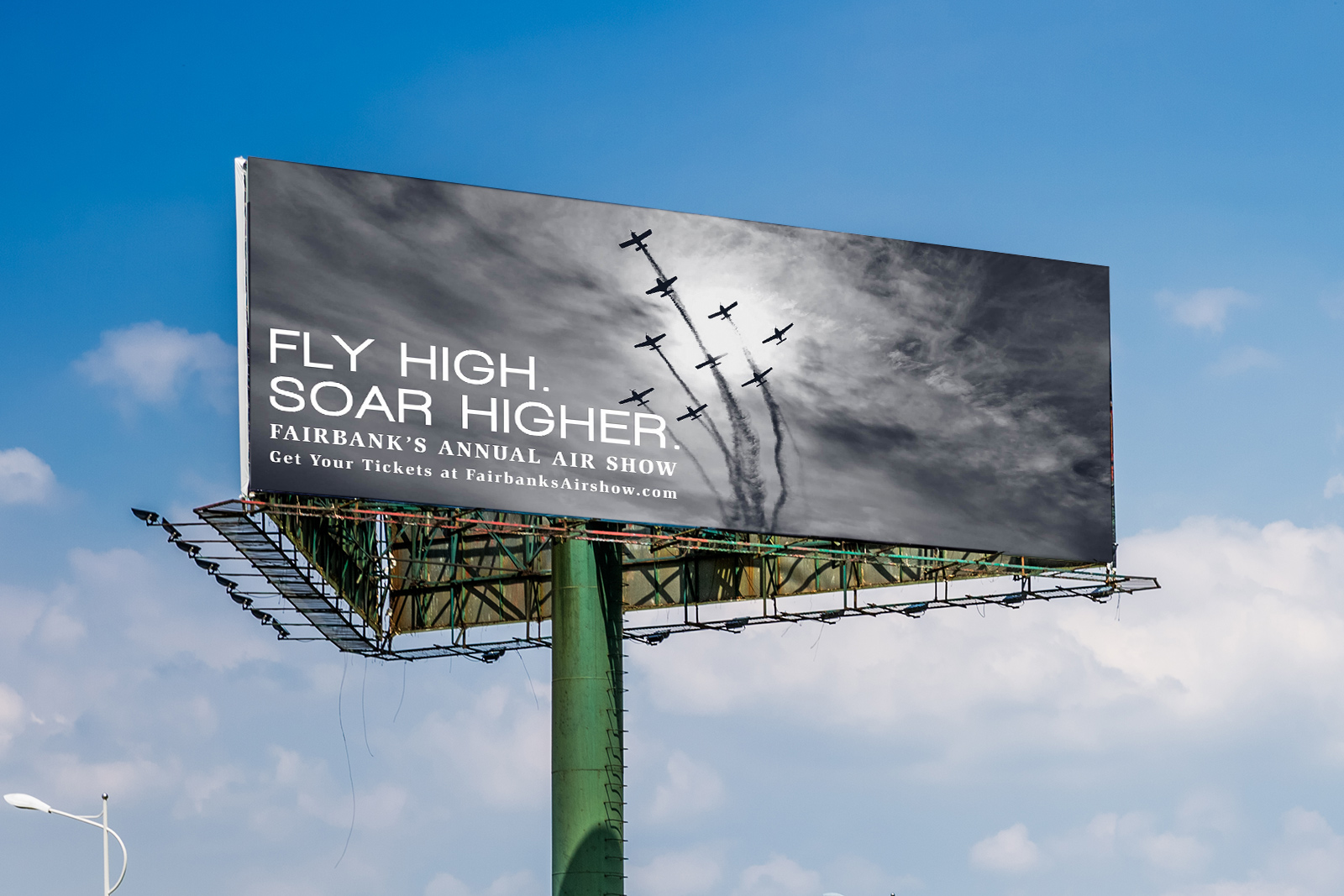 Fairbanks Air Show was created to bridge the gap between space and air travel in the 1920s. However, as the project progressed into experience design, the Fairbanks Air Show grew into the 21st century, but still remained an educational event for people of all ages to eat, watch, and learn about air and space travel.
Mobile App
https://xd.adobe.com/view/48413c12-791e-43d6-8f5e-84dd3139aa07-1d12/
With the app, working in XD and making the product functionable was a new and exciting skill to be learning. I developed the app focusing on the sizing, placement, color and most importantly the flow and movement throughout the app. The main function of this app is to help the user follow the event as well as engage in actions like ordering food, purchasing tickets and placing bets.
Website
https://xd.adobe.com/view/48413c12-791e-43d6-8f5e-84dd3139aa07-1d12/
When working on the website, it was made to be a tool to promote the app and the event itself. A lot of the pages highlight features of the app, however, don't access them because that is what the app is for. The aesthetic, textures, and imagery used in my website give it a very cohesive feel, which I think developed throughout the several aspects of this assignment.
Omnichannel Design
Fortunately for me, I had an aspect of my original project that I never had time to complete so I wanted to do this for my omnichannel. Creating a food cart for each of the vendors that I had created for my event. I loved the originality that each of them ended up having and I think that they were a great addition to the entire suite of this project. 
In addition to the carts, the client wanted several different add sizes to promote their product on Yahoo.com. I designed several of these to having varying compositions and bits of information to share.