Congratulations
Isabella!
Class of 2022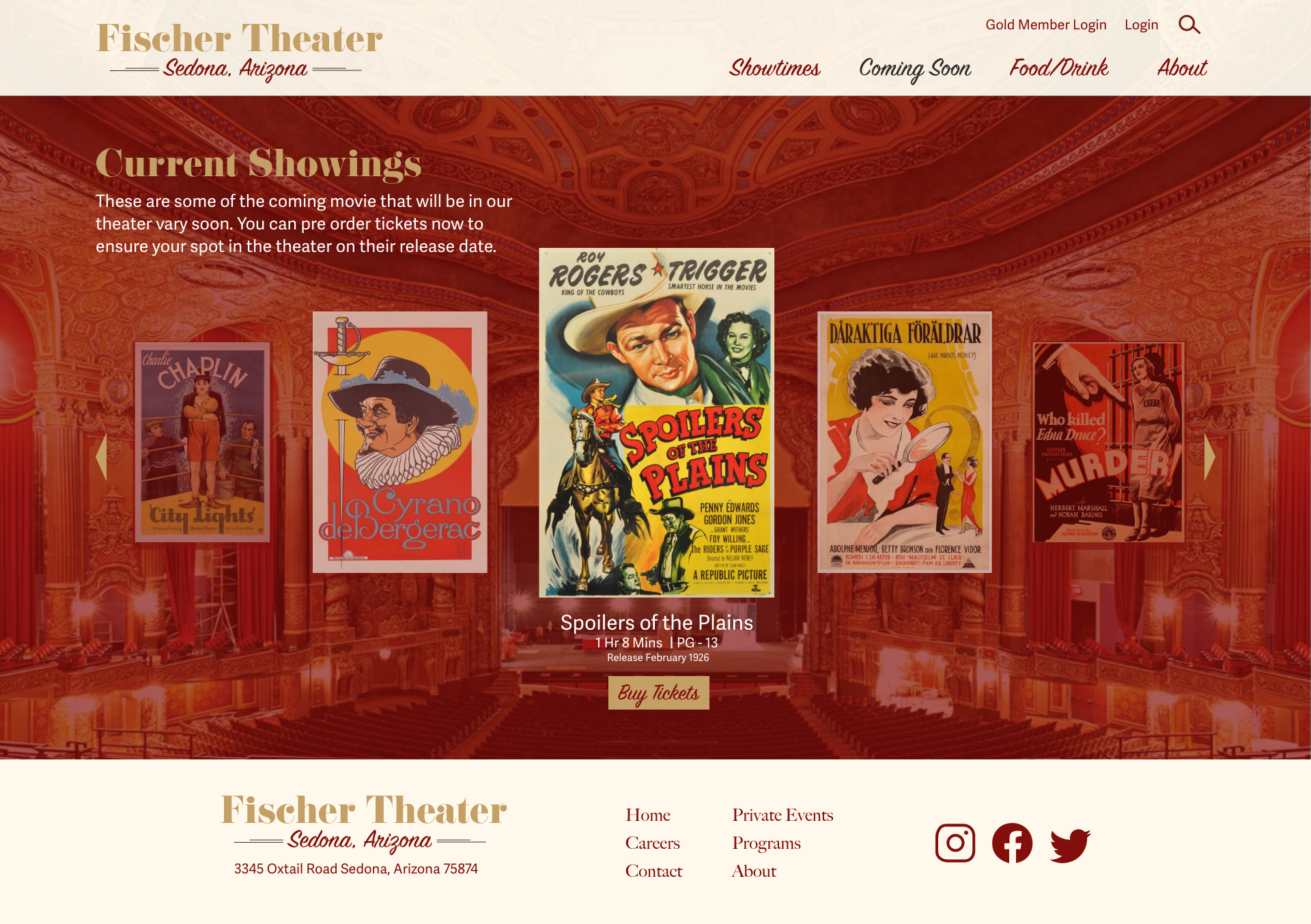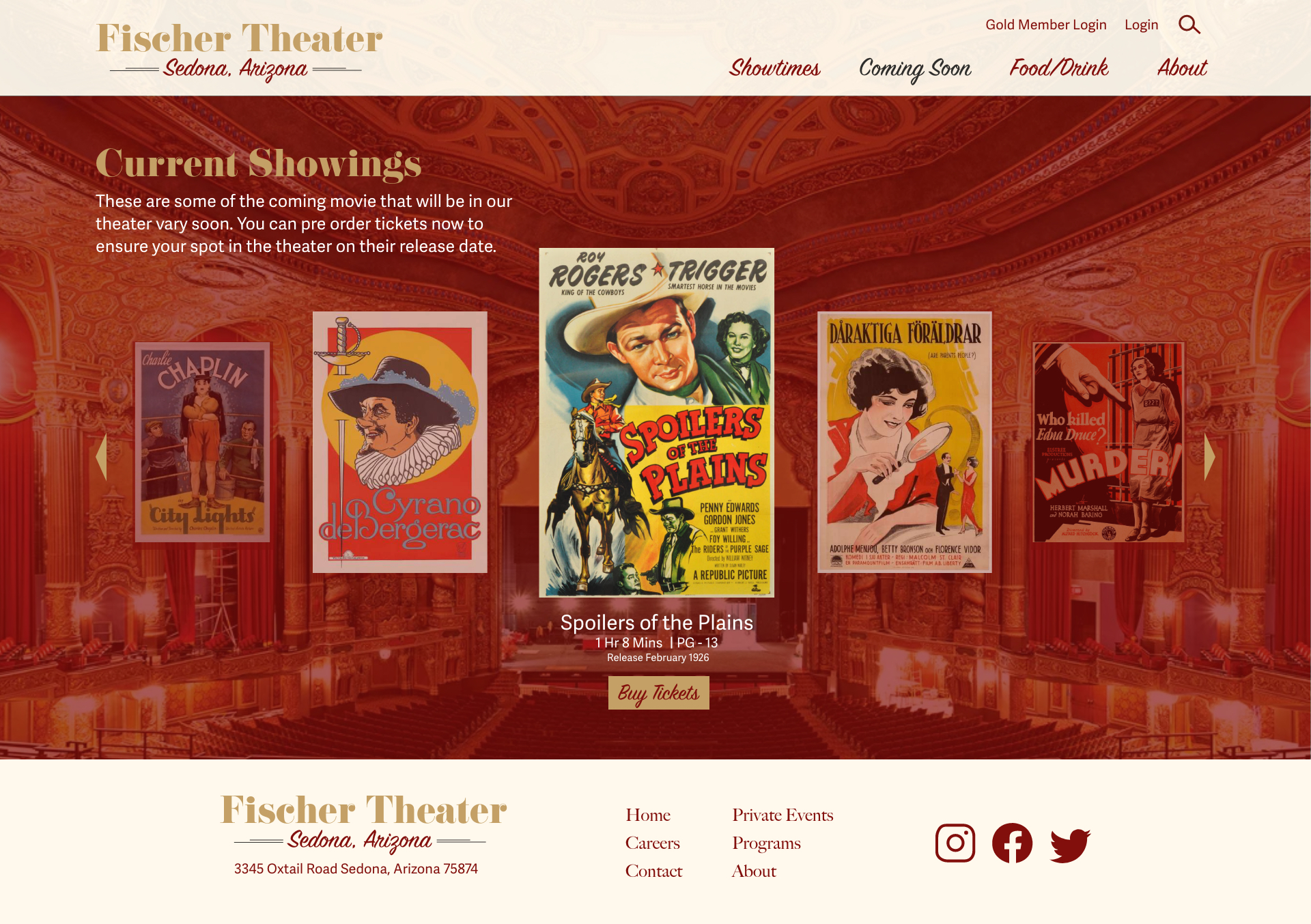 For this project we had to build off our last project and create a working prototype app and website, an omnichannel, and web ads. My last project I created a movie theater speakeasy because my persona was a 21 year old male in 1925 interested in cocktails. Prohibition was at its peak in 1925 so I thought a movie theater speakeasy would be a fun and different way of getting to drink cocktails.
Mobile App
The idea of my app was that it could be used to get you into the speakeasy without drawing a ton of attention to your self. When you first log on it appears as a normal functioning movie theater app, you could buy movie tickets, check showtimes, etc. , but when you enter your member ID into the gold member login it would give you access to the speakeasy app. The changes style and color to show that this is a different part of the app. The app not only is a way to get into the speakeasy, but you can order drinks, pay for your tab, and quickly exit back to the movie theater app if need be.
Website
The website is a bit different than the app. Since speakeasy's have to be kept a secrete I designed the website just as a normal movie theater website so that it doesn't draw attention from unwanted viewers. I kept with the same aesthetic as movie theater app to keep things consistent. I created a movie carousel, so that the viewer can click through the current and upcoming movies and purchase tickets just from the home page. I have an about to learn more about the history of Fischer Theater, and a page to look at show times. The whole idea for this website is to be unsuspicious and work keep the speakeasy a secrete.
Omnichannel Design
For my omnichannel I wanted to create something that could be either sold at the speakeasy and used if when you left the speakeasy. I designed a hat that has a hidden compartment in it where a special shaped flask fits in. It would only come in the grey and gold which fits with the aesthetic of the speakeasy and so that people wouldn't try sneaking in alcohol into the speakeasy. I thought that this would be a good way for people to have a memento of the bar and you could even ask one of the bar tenders to fill it up for you and take it home.