Project
People Driven Design: Barbecue Kit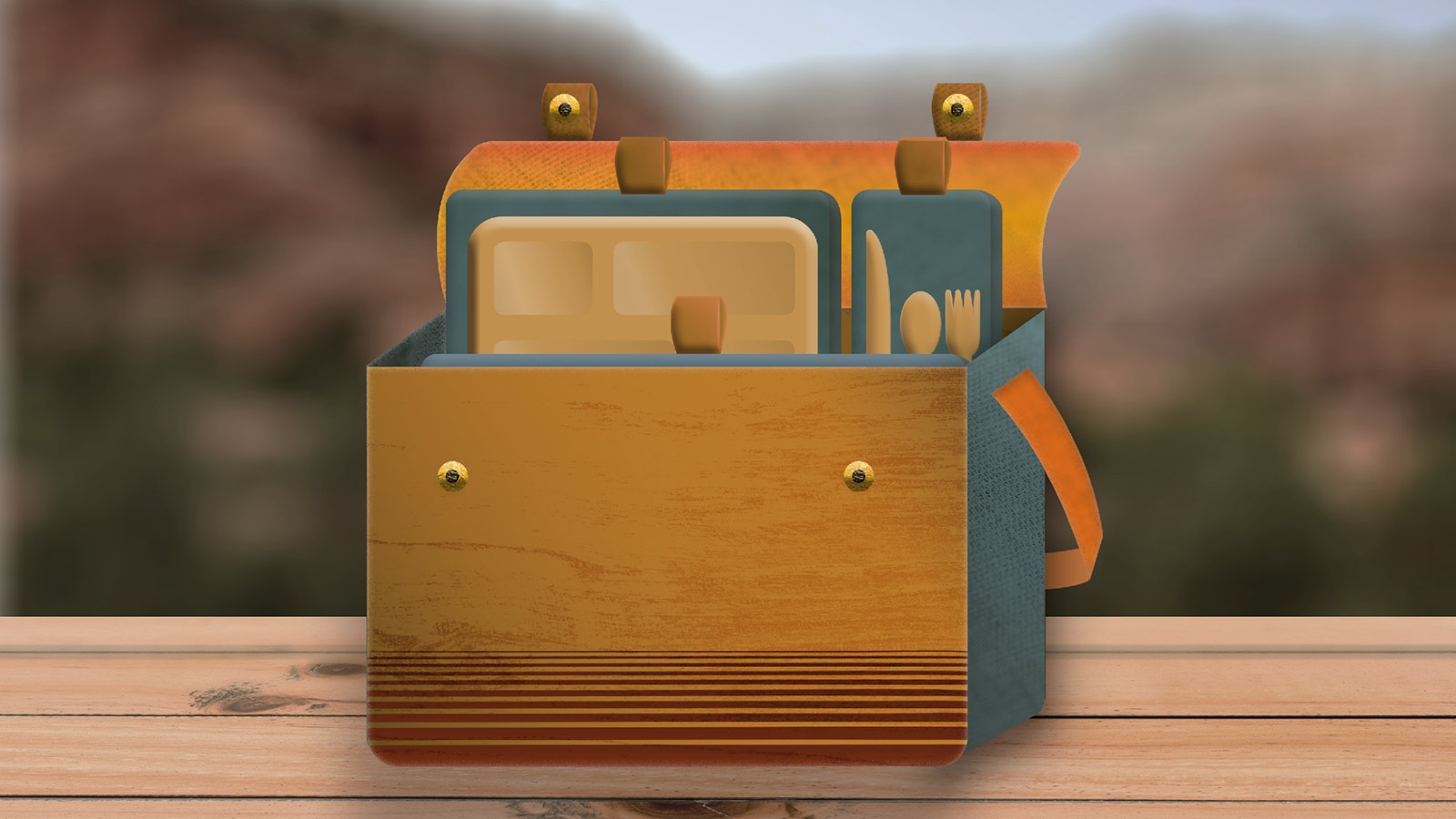 My challenge for this design was to create a way for a single mother named Patricia living in Sedona, Arizona in 1983 to have a barbecue without the worry about adding to the landfill. The solution was to design a reusable barbecue kit that would include natural materials that could be naturally decomposed once their use is fulfilled.
Process Work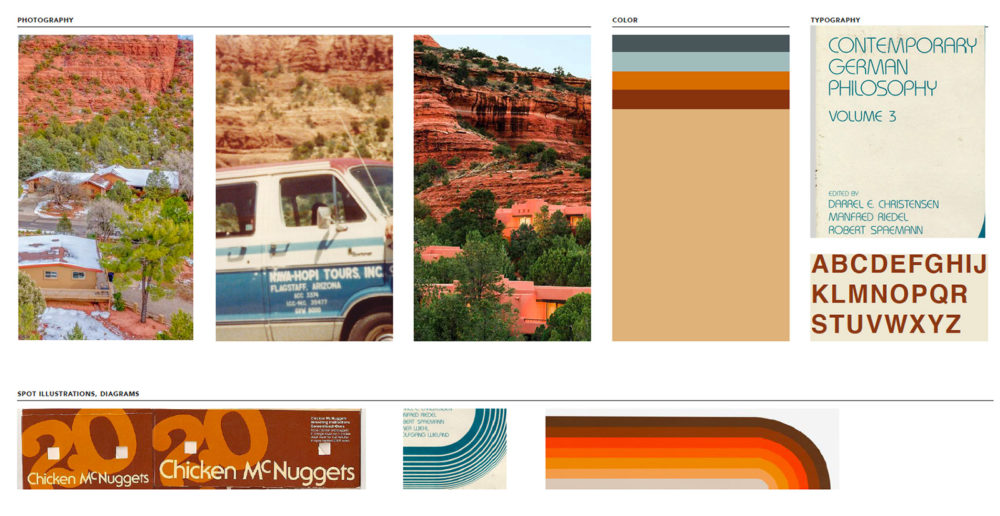 For the style board, I chose to go with more natural warm tones, but added blue as an accent color. I chose this theme because it was common in the 1980's, so I felt that it related to Patricia in a nice way.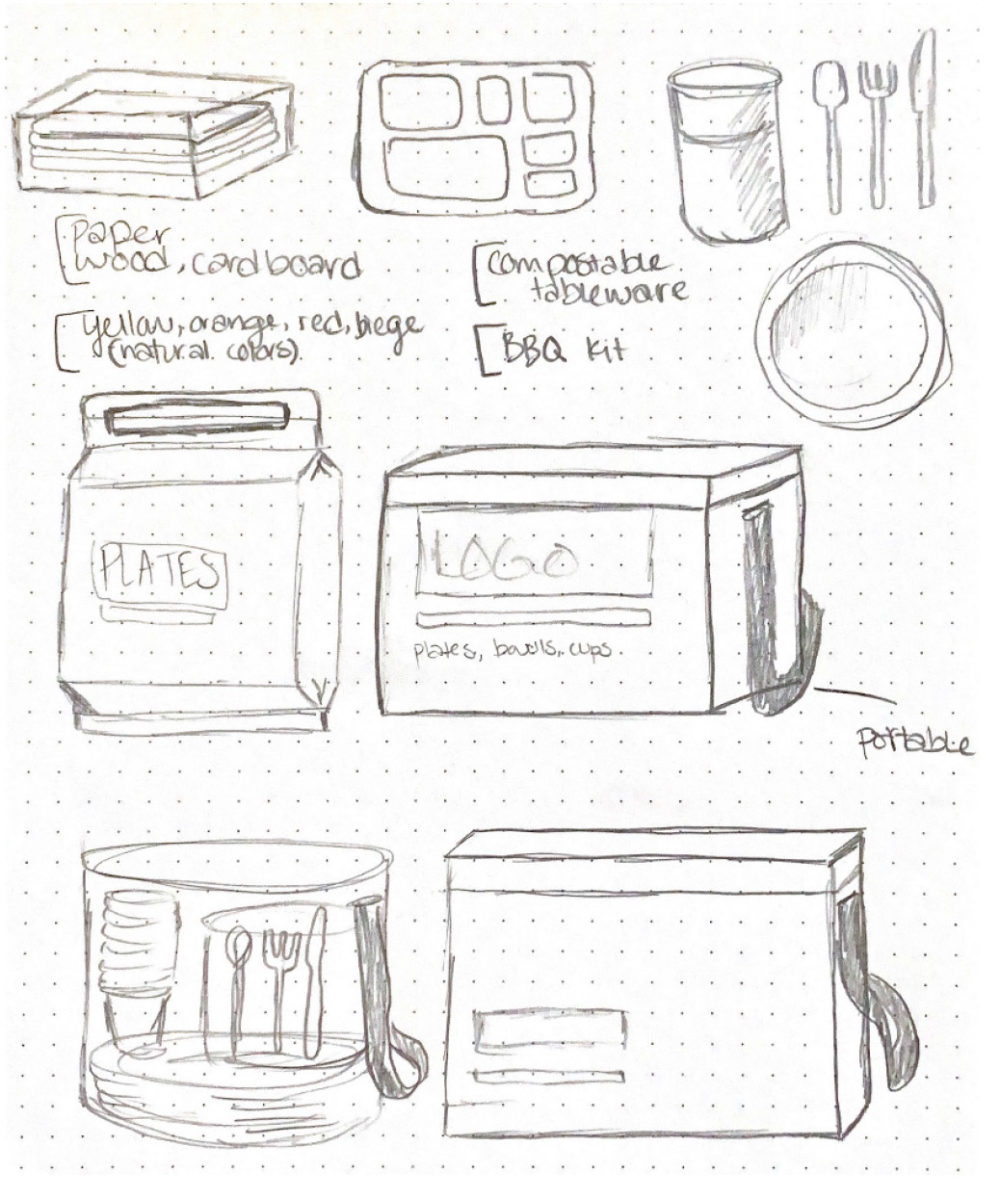 For my initial sketches, I was simply brainstorming the different ways I could package this kit. I had to think about how this would be used in every step of the process. I put my feet into Patricia's shoes and found that creating a kit that has a shoulder strap would be most efficient as she would be carrying to different campsites for barbecues.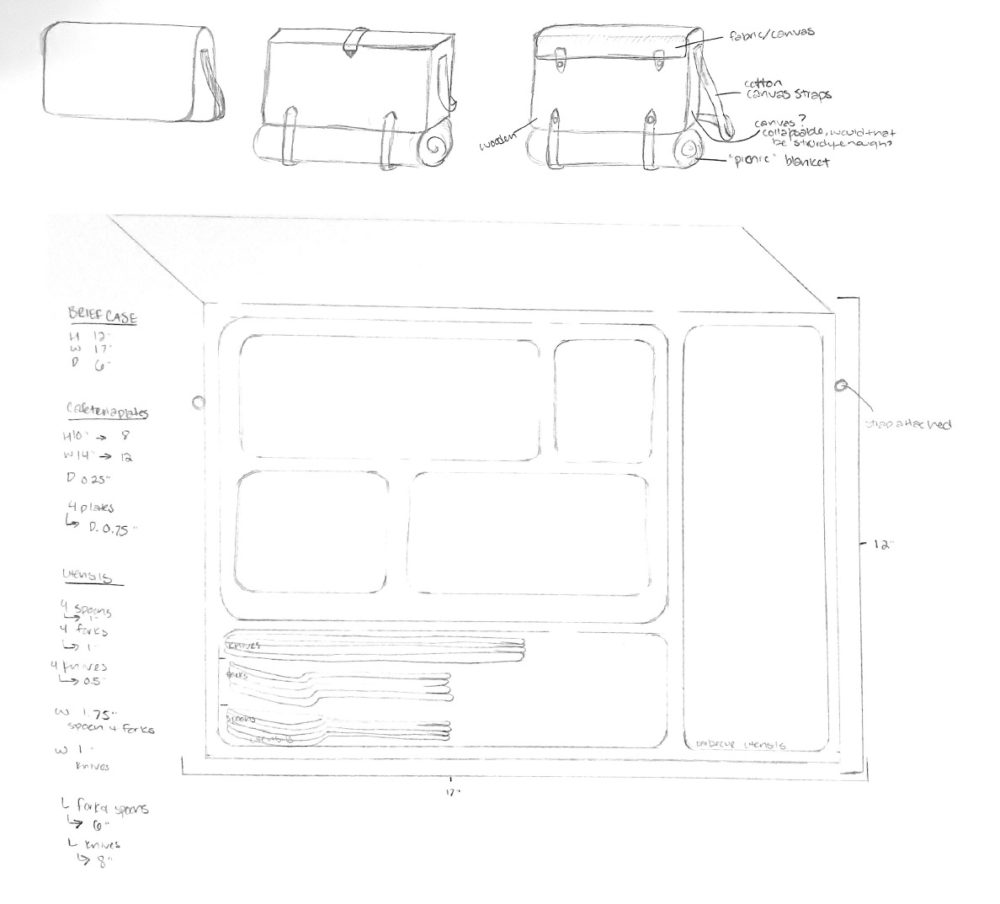 Getting into the more technical aspects of this project, I measured the items that would sit inside the kit to get a better understanding of how things should lay as well the appropriate size of the kit.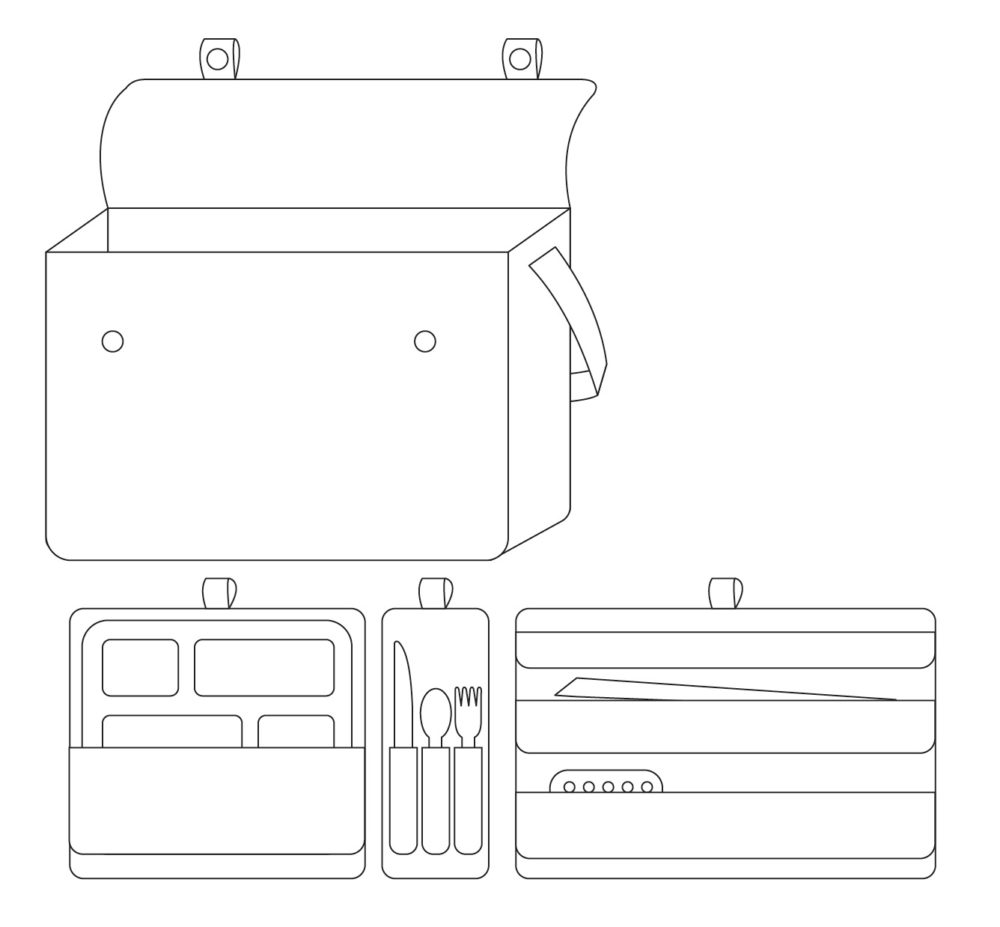 I built the physical pieces in illustrator and then moved onto making a 3D model of what this barbecue kit could look like.
Completed Project Work