Project
People Driven Design — Topiary
Congratulations
Natalie!
Class of 2022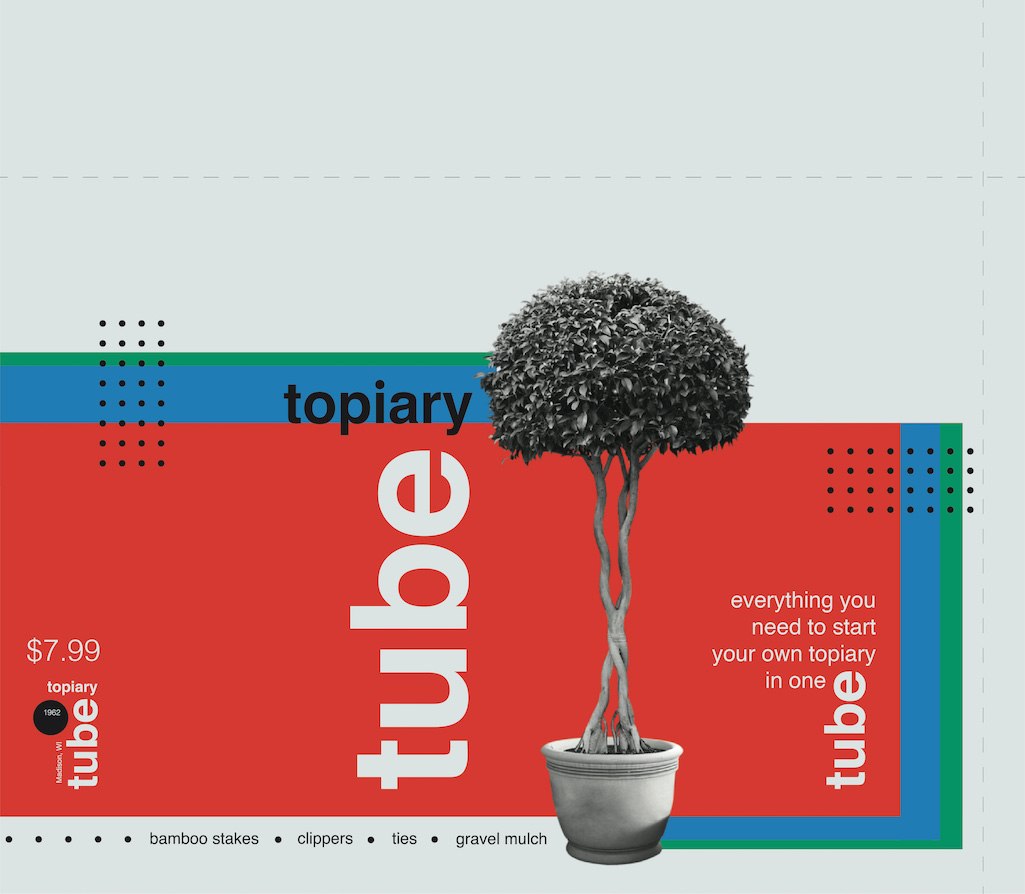 Sandy is a 25-year-old female living in Madison, WI in 1965. She values protecting the environment and is interested in topiary (clipping shrubs/trees/etc to form shapes). With Sandy in mind, I designed a kit that would allow her to create her own topiary. The kit includes all of the materials necessary to start and maintain topiary.
Since Sandy values protecting the environment, I created minimal-waste packaging. The tube, as a whole, is durable and can store all of the materials while not in use. The gravel was the only material that required additional packaging to contain so I made the bag out of burlap, which can be reused as a ground covering when the topiary is transferred from pot to earth to prevent weeds from growing.
The kit includes a simple instructions manual on how to start a topiary. The manual is made up of numbered circular pages with instructions. Tags on each material in the kit are also numbered and use the same graphic pattern as their respective page in the manual to make the instructions more intuitive to use.
Process Work
Research
Before starting this project, my knowledge of topiary was very slim, so I began my design process with research. In this step, I familiarized myself with the process and determined what tools I would include in my kit.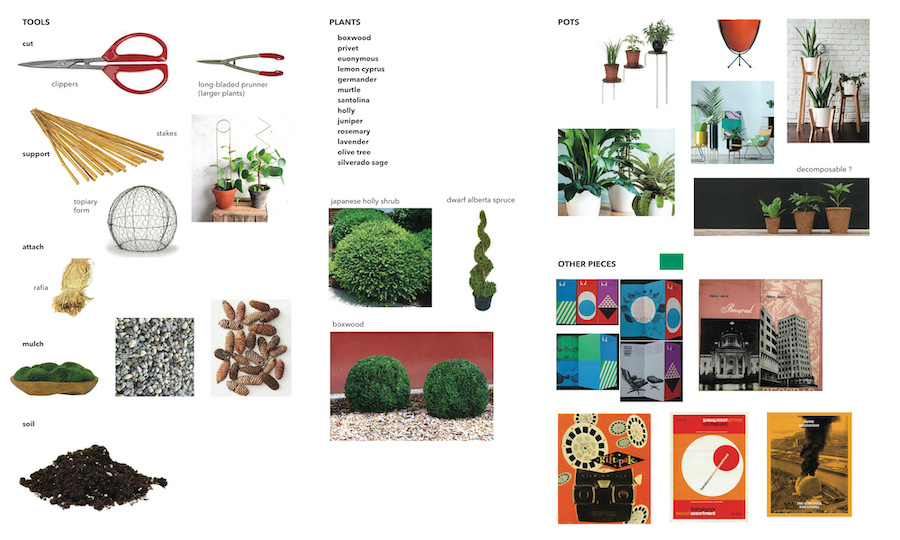 Styleboard
In this step, I solidified the color scheme and graphic style of my brand.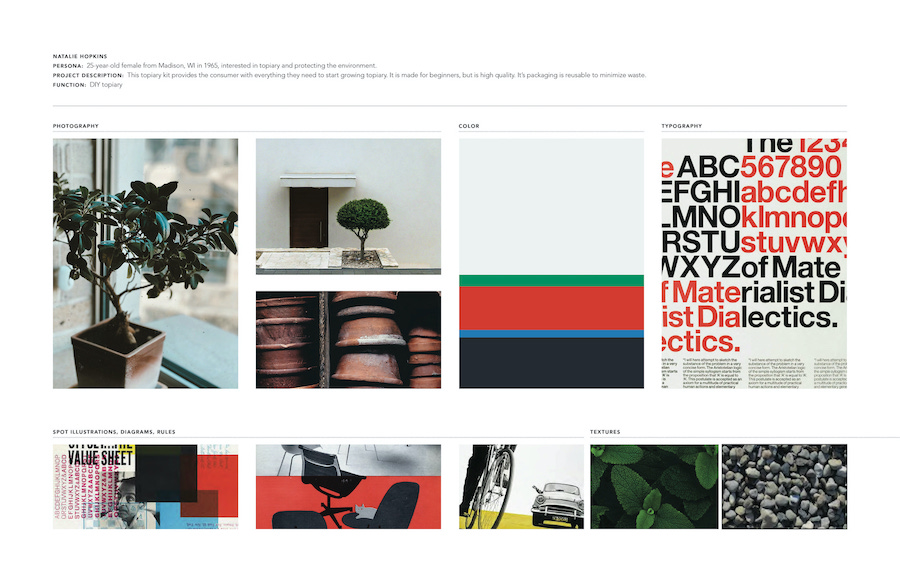 Product Construction
My next step was exploring different ways the final product could be constructed.
Package Design Process
Using the guidelines set in my styleboard, I began the iterative process of designing the kit's packaging.
Once I had the basic idea set for the packaging, I began designing an instruction booklet as well as tags for the tools in the kit. Simultaneously, I worked through iterations of all three elements until I had a strong, cohesive set.
Instruction Booklet Process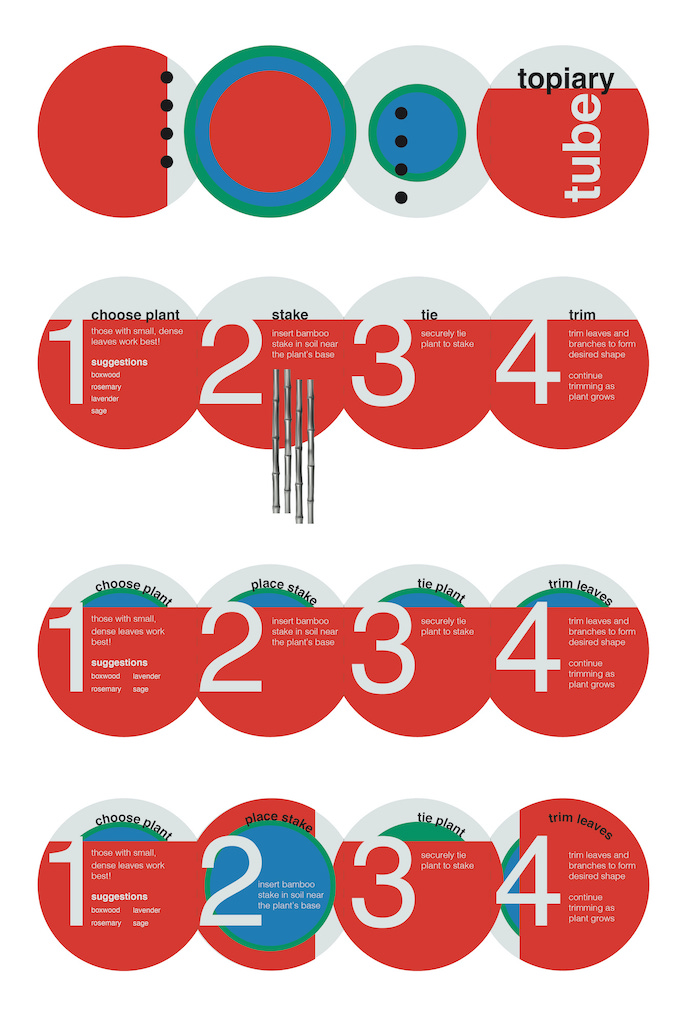 Tag Process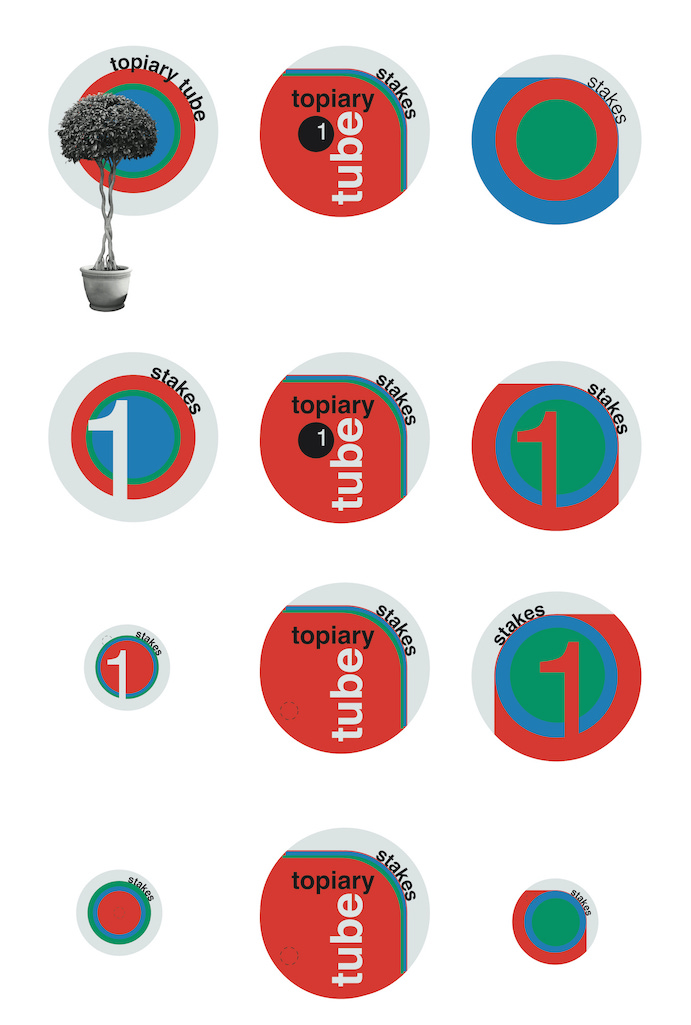 Final Application