Project
People Driven Design- Washington Crafting Institute Event Design
Congratulations
Sayde!
Class of 2022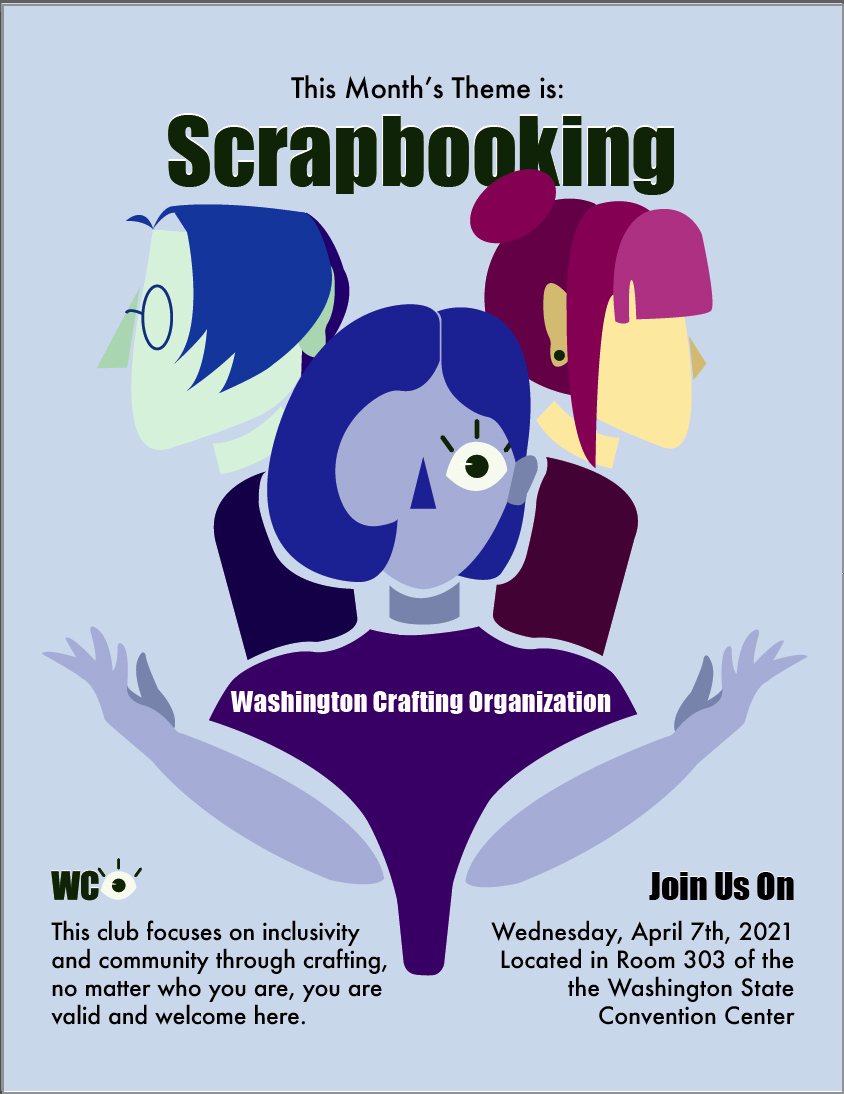 In this project, we were challenged to think deeper about the people part of of design, because without people, design wouldn't be needed and frankly, wouldn't exist. This project required us to research a made-up individual to determine their likes, challenges, and needs. The final outcome of this project is to design something for the people that this persona represents in order to positively impact their lives in some way. The outcome was up to us.
Process Work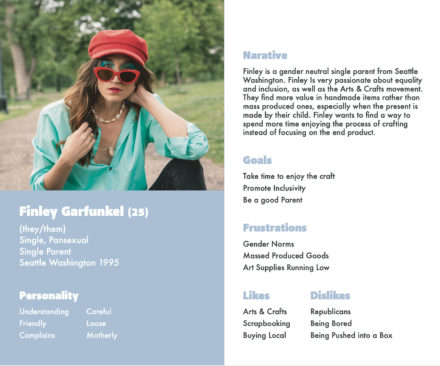 This is my persona, their name is Finley and they live in Seattle, WA in 1995. Important things to know about Finley is that they are a single parent, non-binary, and they are really interested arts and crafts and scrapbooking. With this persona in mind, I could pull out a few important things to include in my design. Firstly, my persona loves Arts & Crafts, specifically Scrapbooking, so I knew whatever I made had to be about or highly inspired by scrapbooking. Secondly, my persona is a single parent, meaning they probably don't have a lot of free time between working and caring for their child. Third, Finley has a very intersectional identity, being non-binary, pansexual and a working single parent. While yes, Seattle was a more liberal area, in 1995 gay and trans people did not have rights that protected them. I wanted to come up with something that fit all three of those key points, and what I came up with was WCI.
The Washington Crafting Institute (WCI) is what I decided to create for my persona. This is an all inclusive crafting club in Seattle that meets one a month to experiment with different crafting styles and mediums, and conveniently, this month's focus is on scrapbooking. I felt like this was appropriate for my persona because it allows them to do what they love, scrapbooking, while getting some alone time from their kid in an inclusive and community based space. With this as a baseline, I started thinking about collateral I could create. I decided that a flyer that could be posted on a bulletin board would be helpful for getting the word out, especially since the internet wasn't as popular back then. Then, I decided that a branded way finding system that could be hung up in order to direct people to the correct room would also be helpful, especially because the event would be held in the Washington Community Center on the 3rd floor. And for the third thing, I thought that a WCI project bag would help attendees keep their supplies together and it would act as a bit of merchandise that also had a purpose. With that in mind, I started iterating.
I wanted to put focus on the community aspect of WCI, so I created this illustration to show that element off. All of the shapes are created with a construction paper texture in order to invoke that crafting feeling. I also wanted to play with a symmetrical composition. After the first round of iteration, I started having color management issues. My color modes were all different in all of my files and it took me going into Adobe Bridge and setting over all color management rules for all of my Adobe programs, so that is why the second and third iterations look duller than the first iteration and final deliverables.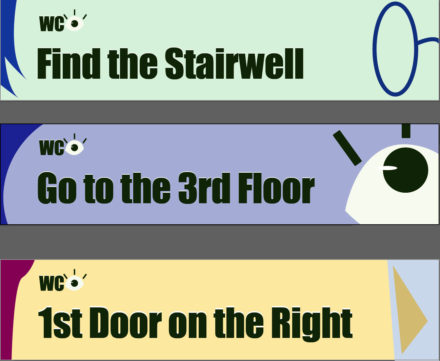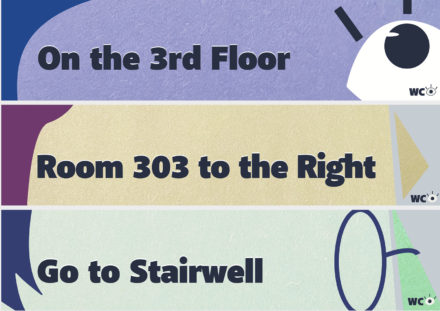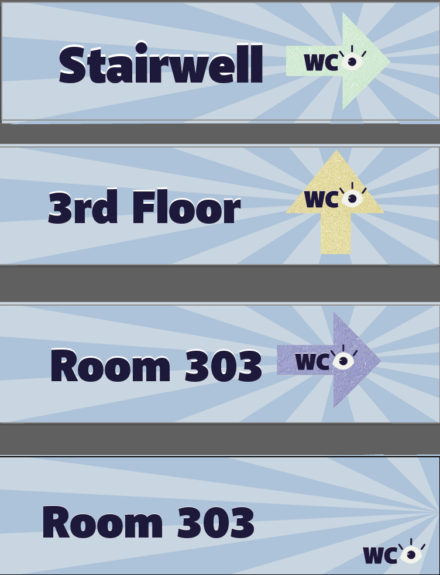 For the way finding, I considered the floor plan of the Washington Community Center and built the way finding in the correct order and using the correct directions. The way finding system was the hardest part for me. I was having a hard time creating the signs in a way that used my brand system and was easy to understand that still was creative. I tried multiple different things and got a lot of feedback on these designs, and in the end I believe that I was able to find the balance between all three aspects.
Completed Project Work
These are my final outcomes! I was able to fix the color issues so now the designs are way more vibrant. These outcomes all have the same strong branding and the design world of these is solid. I put all of my designs in mock ups so that you can see the design in it's environment. I think that Finley would enjoy this event, and that is what matters in the long run.