Project
People Driven Design – Gracie Glickman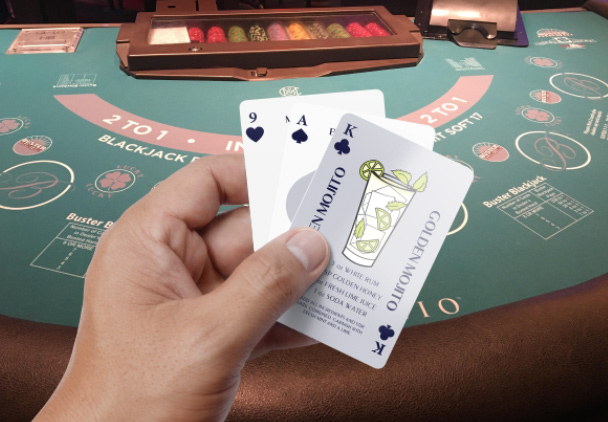 Persona:
The persona I got assigned was a 65-year-old Asian American male who lived in Las Vegas in 1945 and was interested in cocktails! I named him Sebastian. I was super excited to receive this persona since Las Vegas and cocktails go hand in hand. When I was assigned this, I automatically thought of incorporating some sort of casino aspect to this project.
Project Description:
I decided to create a suite of items that have to do with a casino that I named "The Golden Glass". I wanted the casino to be known for its cocktails, and I decided to create a deck of cards containing cocktail recipes on them, a token for people who attend this casino, like Sebastian, to take home with them. I created cards, a box to go with the cards, and poker chips that also go with the casino.
Deliverables:
I made a face card, an ace of spades and a classic card, all different cards while still maintaining consistency. Consistency was the thing I think I struggled with the most in the beginning, just because I wanted each card to look somewhat different without them looking too different. I decided for the face card to incorporate that low-opacity blue in the background to differentiate face cards from regular cards in the deck, and make the title bigger. I also strategically placed the cocktails in the cards, making a classic cocktail on the classic card (margarita), a somewhat interesting cocktail but more classic as well for the ace of spades (bloody mary) and one of the casino's signature specialty cocktails for the face card (golden mojito).
Process Work
I started out with a mood board to try to get a feel of what I wanted my cards / casino to feel like. I then decided I wanted to illustrate the cocktails and refined my style and created a solid brand for this deck of cards!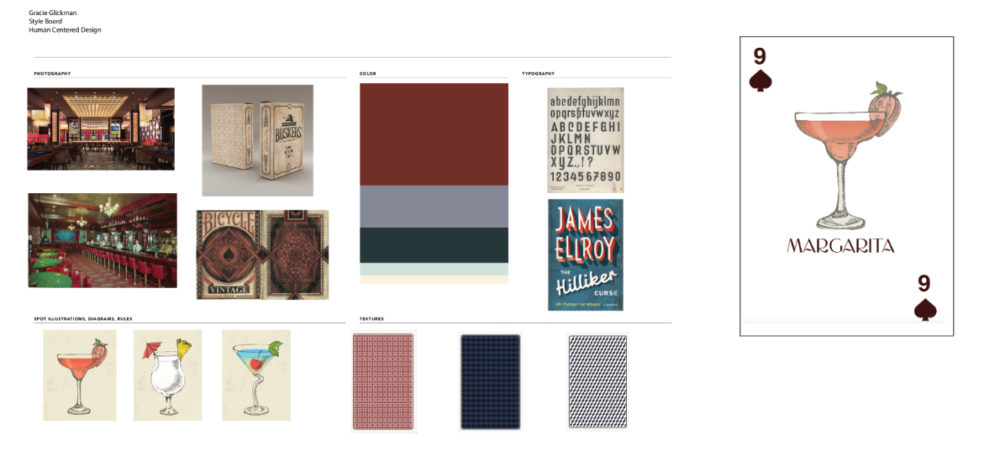 Completed Project Work