Assignment
Generosity and Grace: Scott Moore of Moore Wood Type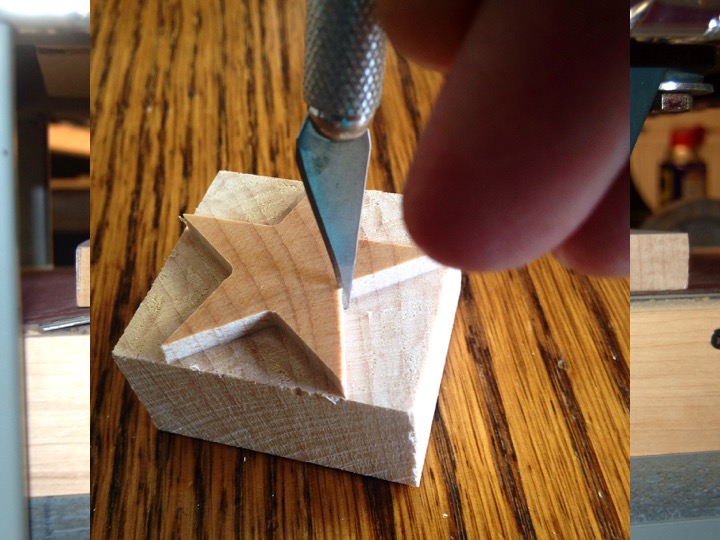 by Karen Mauk
A Renaissance man of the letterpress community, Scott Moore is a maker, a teacher, and a perpetual student of the craft. His mission is simple: give, give, give. What he gets back is unmeasurable.
Getting Started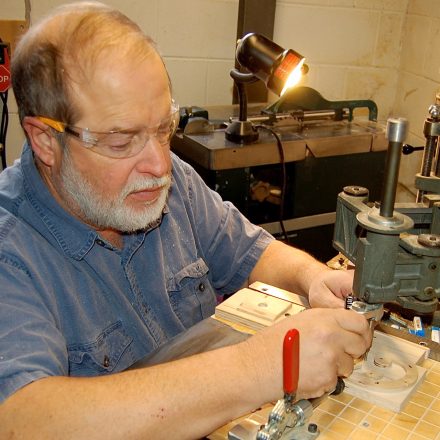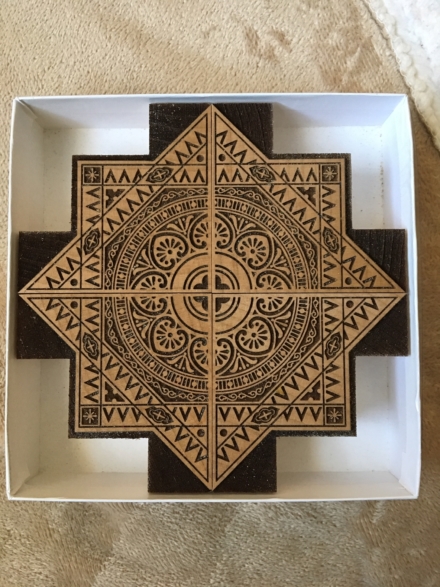 A retired high school shop teacher and a Miami University alumnus, Scott Moore has a rich history in industrial arts and communications. He's also an incredibly skilled craftsman in various media, including woodworking and photography. But he wasn't formally introduced to letterpress printing until about ten years ago when his daughter, Erin Beckloff, helped revive Miami's print shop and began her own hunt for presses, type, equipment, and supplies. Erin asked Scott to make her some ornaments to use in her projects. Several trips with Erin to the historic Hamilton Wood Type and Printing Museum of Two Rivers, Wisconsin, sealed the deal for Scott: "By then I had the bug, and I was going to learn how to make wood type." He was hooked on the historic pantograph method, look, and feel.
The pantograph machine provides a way to cut wood type that resembles the antique wood type that's increasingly hard to find, and even harder to find in good condition. Some printers insist on using only pantograph-cut type, while others are more open to using modern laser-cut type that's easier to produce more precisely, especially on smaller scales. (For a detailed visual walkthrough of Scott's method, check out this fabulous article.)
Perfecting His Craft
Scott decided he wanted to cut his own wood type to "make missing letters for people," and he discovered hardly anyone else was doing this exacting work. He built his own pantograph machine—a Hamilton pantograph reproduction—to cut wood type to precise printing specifications (and "to make it work with what I had").
"I love to share. I mean, it's knowledge that's not mine."

— Scott Moore
An innovator at heart, Scott is always on the hunt for the equipment he needs, and when he can't find it, he makes it. For example, he designed, built, and perfected his type high surfacing machine when he realized he couldn't get a hold of one any other way. To his audiences of letterpress newcomers and seasoned professionals alike, Scott openly shares his failures and successes along the path to becoming a master wood type cutter.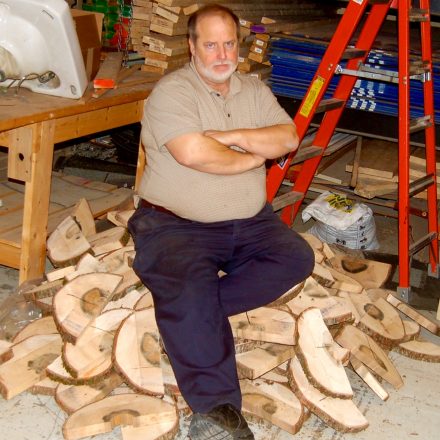 Filling a Need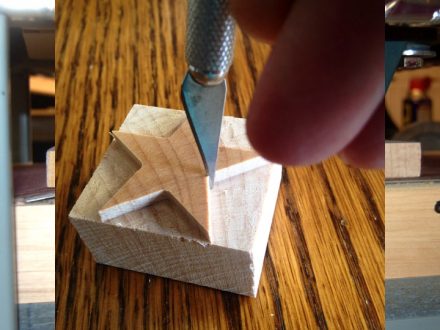 In his journey, Scott soon discovered that many printers were missing what he calls "printer candy," or ornaments and borders that supplement type and contribute to interesting and visually appealing compositions. Also, focusing on printer candy has allowed Scott to differentiate himself from other wood type cutters who came on the scene after he did.
Printers around the world now actively seek out Scott's work (although international customers currently have to wait much longer to receive shipments due to COVID-19). Miami students benefit from having access to some of Scott's work at the shop, and this semester, while we print remotely, we were gifted with a Moore Wood Type star, which makes me covet more. A history buff, Scott says his inspiration comes from nineteenth-century specimen books.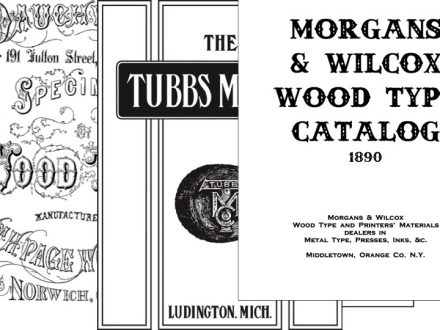 Joining the Community
Scott quickly found that artisans everywhere were emerging from the woodwork (pun intended) to participate in this highly addictive craft. As he kept making and learning, he was amazed that "Everyone wanted to help." He now belongs to a vibrant printing community that thrives on the generosity of its members. Scott laughs, "I went from nothing and now in ten years I'm one of the experts." Printers flock to him for advice, and he too constantly tests his project ideas with printers. The result is an ongoing exchange of information and inspiration—and all the beautiful things that come from a resurgence of the handmade.
Always Teaching and Learning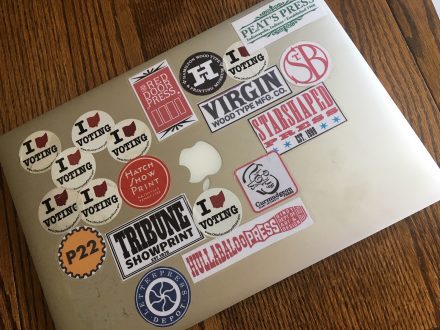 Scott is a natural teacher. He wants to help fellow designer-makers become better at what they do—and enjoy doing it. Three core principles guide Scott's work and mindset:
Maintain historical accuracy in the reproduction of wood type.
Apply new technology to the old processes to faithfully reproduce the original aesthetic.
Be helpful and generous to others looking to solve printing-related problems.
"You gotta take care of your friends. You gotta help the community. You can't just be greedy, greedy, greedy."

— Scott Moore
Scott's final advice for novice printers is this: "Don't be afraid to ask." If you're lucky enough to come across a master like Scott Moore, shower him with questions—and listen and watch closely. We too can carry the torch into a new era of handcrafted excellence. In fact, the printing community depends on it.