Project
Family Activities Data Flyers -Case Study
Congratulations
Bailey!
Class of 2022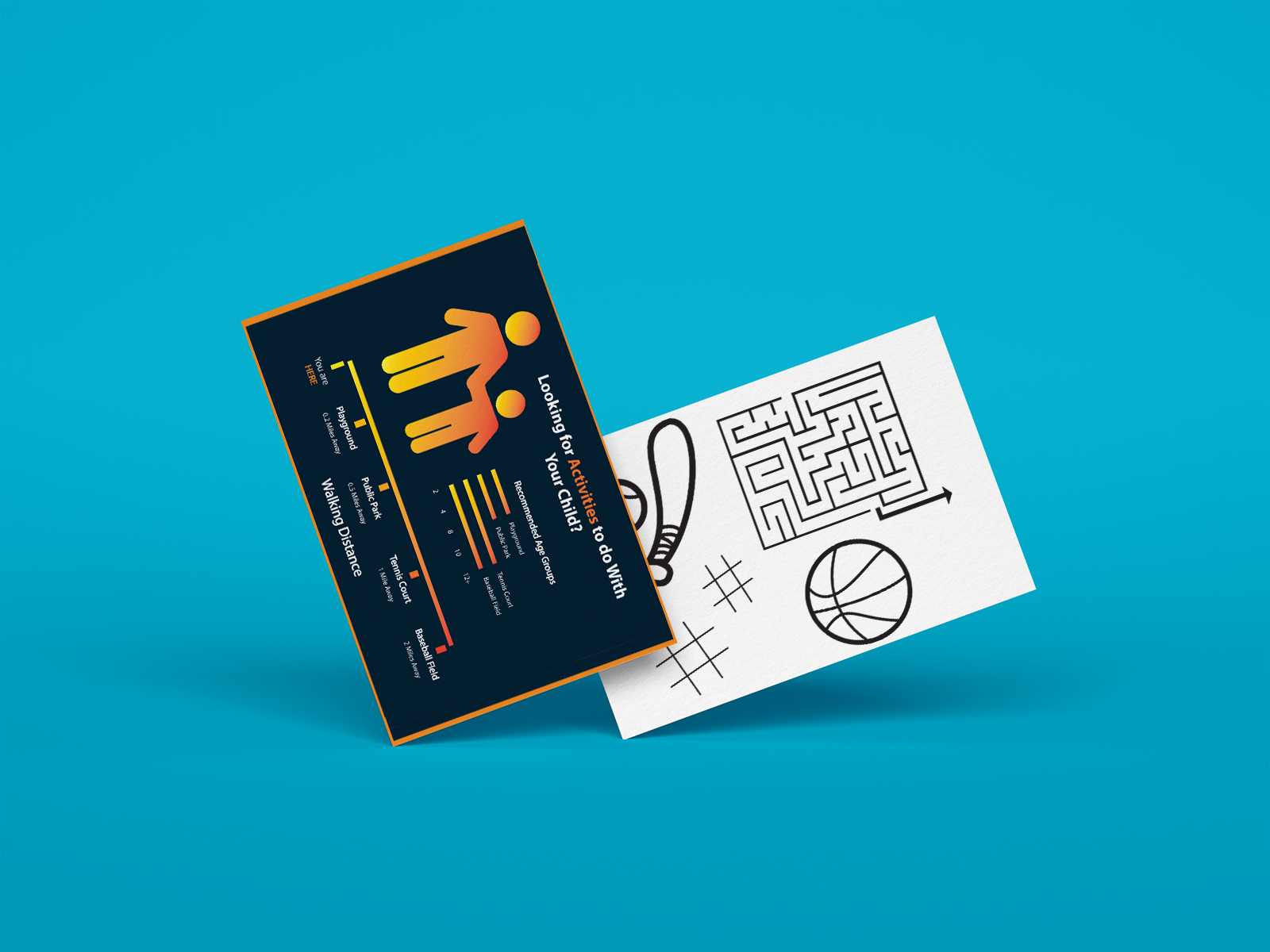 Instructions
Your final case study should share the story of your project from start to finish and should include several elements you defined, researched, and created over the semester.
Each of the blocks below is currently hidden. Remove the "hiddentext" class in the "Advanced" block field on the right side of this page to reveal each content block before you publish your final case study. Otherwise, your text will not show up.
Before you publish: change the title of the page and the permalink to your project title.
Delete everything in the instructions block before you publish the page.
Project Description
This project was meant to be a challenge in which we designed for a group of people based on the data they would like to be aware of while living in the Hamilton area. I designed flyers intended for new families that would inform them on the various activities that they could engage in with their children. It also included information like the distance to walk to these locations and the recommended age range for children who want to participate. The idea was for these options to be available to any family since they could be free, apply to many different age ranges, and be something that is nearby and easy to access on foot.
Who Was Included
I worked as the primary contributor to this assignment with feedback and assistance from peers. My intended audience was new, or just moved in families with children ranging in age from 2-12+ in the Hamilton area. My audience was intended to be literate, English speakers that range from different backgrounds and classes.
Research
With this data related project there was research that was conducted to help narrow down on the content of my flyers, the way they would be used, and the way it would be beneficial to my audience. Starting off I was assigned a specific street to look through and notice unique things about, this was then compiled to for reference of the location of things and how many areas there are relating to my project. One thing that struck me was the amount of parks, open spaces, and recreational sports fields there were in the area all close to each other. I also looked into intended age ranges for each activity. For instance a 4 year old may not be as comfortable with playing baseball as much as a 8 year old would. I also decided on where the flyer stands would be placed based on where families would typically be while still remaining within walking distance of the areas that they may want to go to.
Design Approach
When in the thumbnail stage of planning out my project I played a lot with media and things that I would find fitting for an outdoor environment. Since I wanted it to be something beneficial for both children and parents I ended up focusing a lot on uses that could be used by the entire family. I soon landed on an outdoor sign with an attached container that would have flyers in it with data and information on one side for the parents and activities like coloring books and word searches on the other side for children. From here I went into making digital roughs and deciding exactly how I wanted the data to be displayed in the final version.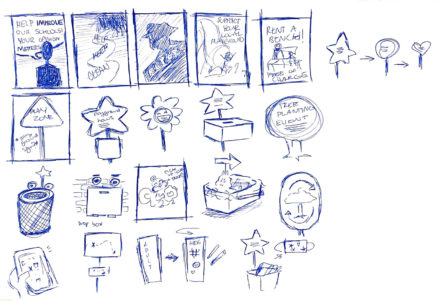 Final Deliverable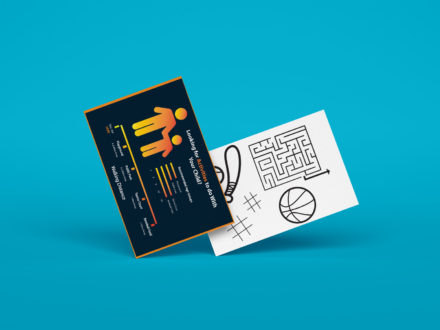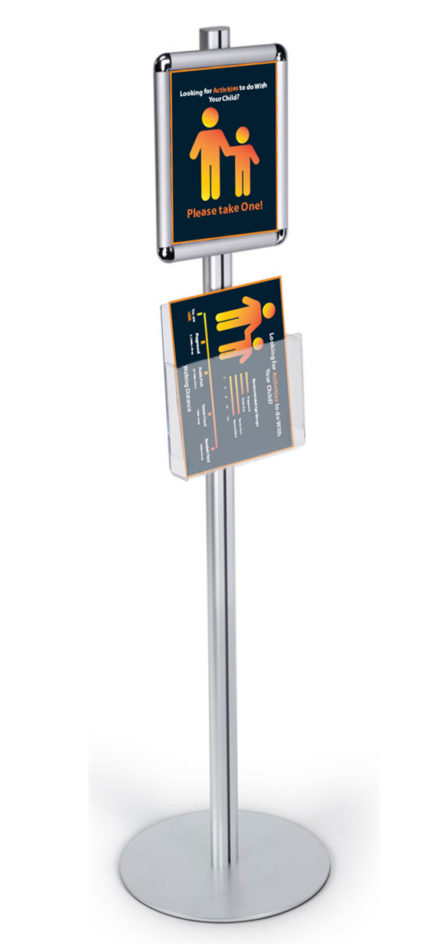 Reflections
After coming to the conclusion of wanting to cater to families and children in the Hamilton area I wanted to make sure that my design would be able to benefit families of many different backgrounds. Especially by offering options that cost little to no money. Overall, I feel as though there are many things that I could build upon in my final project. I feel like altering the final layout would be beneficial and increase better readability. I also believe that offering braille in some way or more language options based around the percentage of language speakers in the area could have been a way to better improve my idea and break down more boundaries to different groups of people.