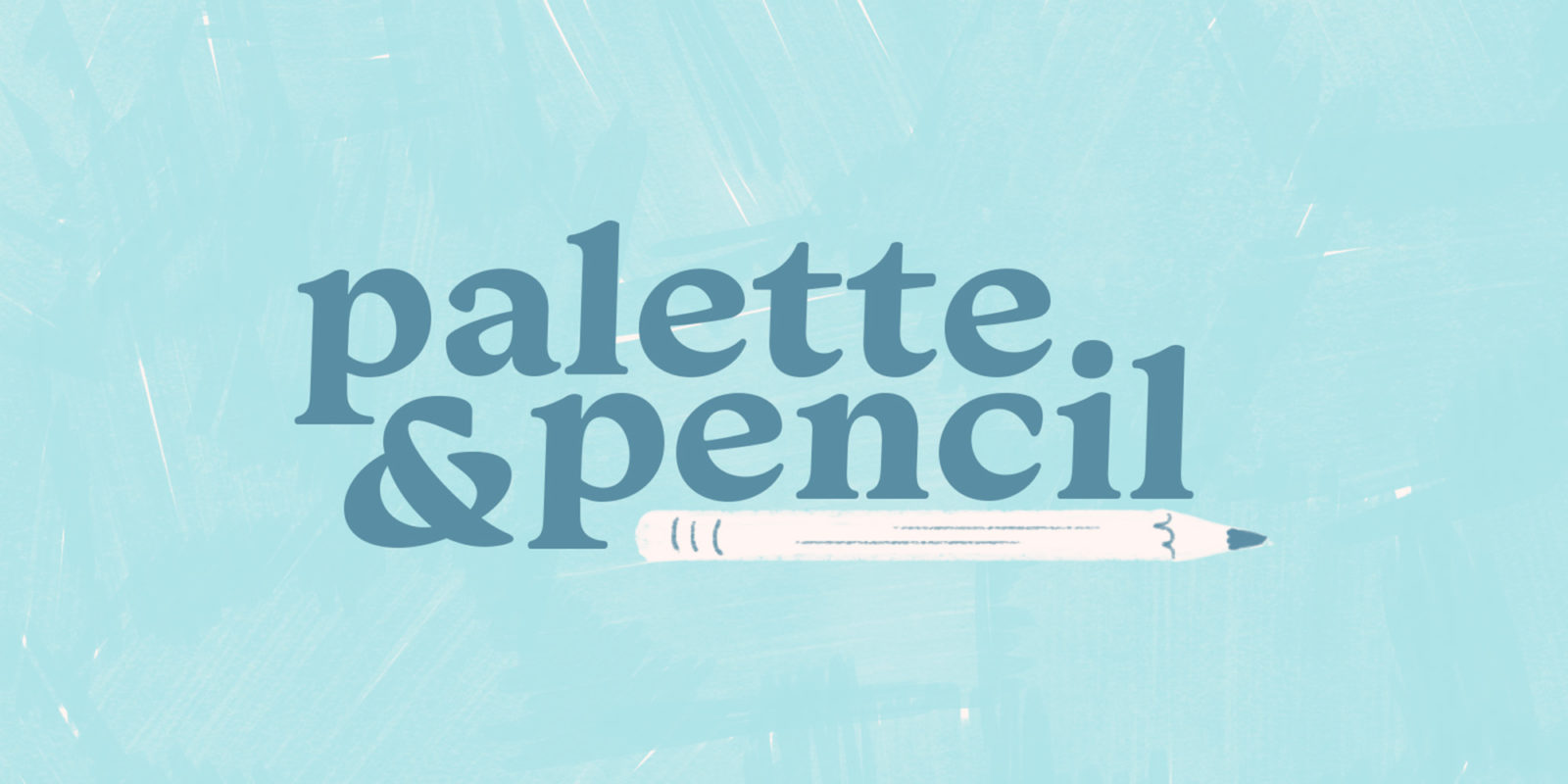 The Problem
For many people, starting a new hobby in the arts can be a daunting task. Often, because of the high cost for all the necessary supplies, many people miss out on the many benefits that crafting and having a hobby can bring. Gen Z is currently the most stressed generation, across the board, so they are looking for ways to relieve this stress. "Research has shown that crafting, regardless of the medium you use,… can reduce overall stress" ("The Unexpected Benefits of Crafting"). There, currently, aren't many resources that gather information on the best way to get started in many hobbies. I also don't think that many people realize the possible benefits of being creative and maintaining a hobby.
How can I connect young adults in Cincinnati, OH to accessible* resources and tips to learn about crafting to reduce their overall stress?

*Accessible meaning affordable and easy to get started in.
Success Statement
Palette & Pencil provides people interested in learning a new creative hobby at a low cost, through second-hand and wholesale supplies organized into kits. It also provides many tutorials and resources for building the skills necessary, while also helping them continue the hobby after they complete the initial tutorial.
Target Audience
My audience is young adults, 18-25 years old, in Cincinnati, OH. I'm particularly looking to target people who do not already participate in a creative hobby.
Research
For my research, I conducted a Literature Review on the benefits of participating in a creative hobby, a Competitive Analysis of the current "solutions" to my research question, and a survey to gauge interest and current participation in creative hobbies. My 4 biggest takeaways from my research were:
How & Where to Learn
For the participants of my survey, 83.3% of current crafters participate at home and most started learning from family, school, or watching tutorials. While you can find a variety of art-based class styles offered in the Cincinnati area, however, many people, especially those first starting out prefer to participate at home.
For Stress Relief
Through my literature review, I found that continually participating in lower stress levels & improved mood. Given the current state of the world, I feel it's important to give people an outlet for the added stress. Through my survey, I found that 75% of non-crafters didn't know benefits of participating in a creative hobby.
Expense as a Barrier
Also through my research, I found that money/resources was listed as the top barrier to starting a new hobby. It can be daunting starting something new when the cost of supplies can be hundreds of dollars, especially if you don't know if you'll enjoy th activity. While there are classes & makerspaces available to learn & participate in new hobbies, they often include high costs to join or become a member of that can be unappealing to many.
Time as a Barrier
Lastly, I also found that time was high on list of barriers to starting a new creative hobby. Learning a new skill takes time & patience, which many people struggle to find a way to fit in their schedule. Classes, workshops, & makerspaces also all have time commitments & limitations that may hinder people from trying them out.
Design Process & Testing
When designing Palette & Pencil, I began by mapping out the service blueprint and user flow for the website. I felt it was important to get a fuller understanding of how the company would operate and be laid out before doing any visual designing. I decided the company would offer complete kits with tutorials, hand-curated using secondhand supplies to lower costs. This helped me get a better sense of all the different screens I needed to design and how to best relay the information that was necessary.
When developing the brand for Palette & Pencil, I wanted to have a sketched, DIY aesthetic. I also wanted to challenge myself to go outside of my comfort zone and tackle a mostly illustrative style, which I haven't done for a full brand before. I wanted to keep the colors and styles gender neutral and youthful. I then used this throughout my website and cards that go inside the kits.
Once I finished my website & kit cards, I began testing. I asked some of the participants from my survey (both current crafters & non-crafters) to test my website's usability and for feedback on the service as a whole. Overall, Palette & Pencil received a positive response. Many thought the service would be helpful, if they were to begin a new hobby. The main feedback I received was that several participants would have liked to also be able to buy individual supplies from the site and to have some kind of guarantee of what they would get in the kits. If I were to expand this project, I would definitely like to include those features, as well as expanding the service to cover more mediums, aside from just painting & drawing.
Design Solution