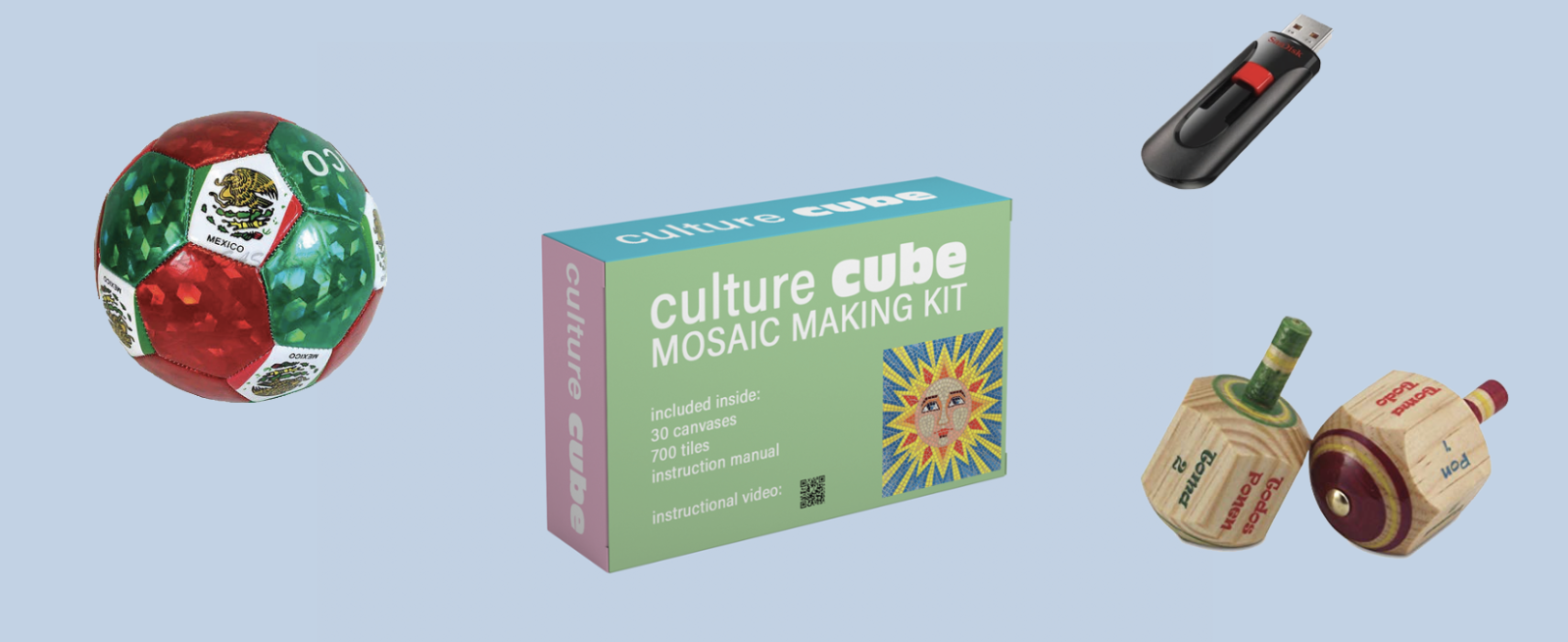 The Problem
Growing up, I was in a very predominantly white, upper-middle class Neighborhood. However, we had a town next to us that was extremely diverse. My parents put me into a program in elementary school called the Dual Language program where 70% of the curriculum was taught completely in Spanish. Getting exposed to the authentic Mexican culture was so eye-opening and amazing to me and let me learn so many new things about cultures I never knew about. This part of my childhood is what inspired me to create this project, and prompted by research question.
Success Statement
After lots of specific research and some key big findings, I found that I was successful with the outcome of this project. I am super satisfied with how the designs turned out and how I executed this project.
Target Audience
My target audience is rural elementary school teachers, specifically in 4th and 5th grade.
Research
I had three awesome methods that I used for my research.
Survey – sent out to multiple groups with rural elementary school teachers in it as well as my friends who are student teachers.
Direct Storytelling – I interviewed a member of the Tallawanda school board and got her direct story from her childhood and why she decided to pursue education at that level. She is very involved in the curriculum decisions and told me a lot about the lack of authenticity when it comes to learning about culture in that school district.
Interviews – I interviewed 3 of my friends who are studying to become teachers in rural areas and got some great information from them about their education experience and what they want to carry with them when they teach.
Big Research Takeaways:
There is definitely still work needed to be done when teaching culture in the classroom.
Culture is taught much differently in rural areas rather than those suburban or urban areas.
100% of my survey respondents said they'd love a creative way to teach culture in the classroom.
All of this research took me to the drawing board and let me start brainstorming on my design.
Design Process + Testing
After much thought and consideration, I decided to create a subscription box for teachers called the culture cube. I wanted a box that teachers could use within the classroom to teach students authentic things about different cultures in a fun and engaging way.
As an example for this presentation, I decided to do a Mexican culture cube. I also wanted to show this as an example as an ode to most of my classmates in my elementary school years, because most of them are from Mexico, and this is where I had really learned about the authenticity of the Mexican culture.
When it comes to testing my design, I got super lucky and was able to conduct a focus group with a few of my friends who are studying to become elementary school teachers in rural areas. The perfect audience for me! They loved the concept and the design, and I learned a lot from them. Actually, two of them informed me that there are curriculum buyers for some of these elementary schools that would love to hear about this idea.
Design Solution
Engage with the (simple website I created). Created this as an example of what teachers would use to pick out their boxes.