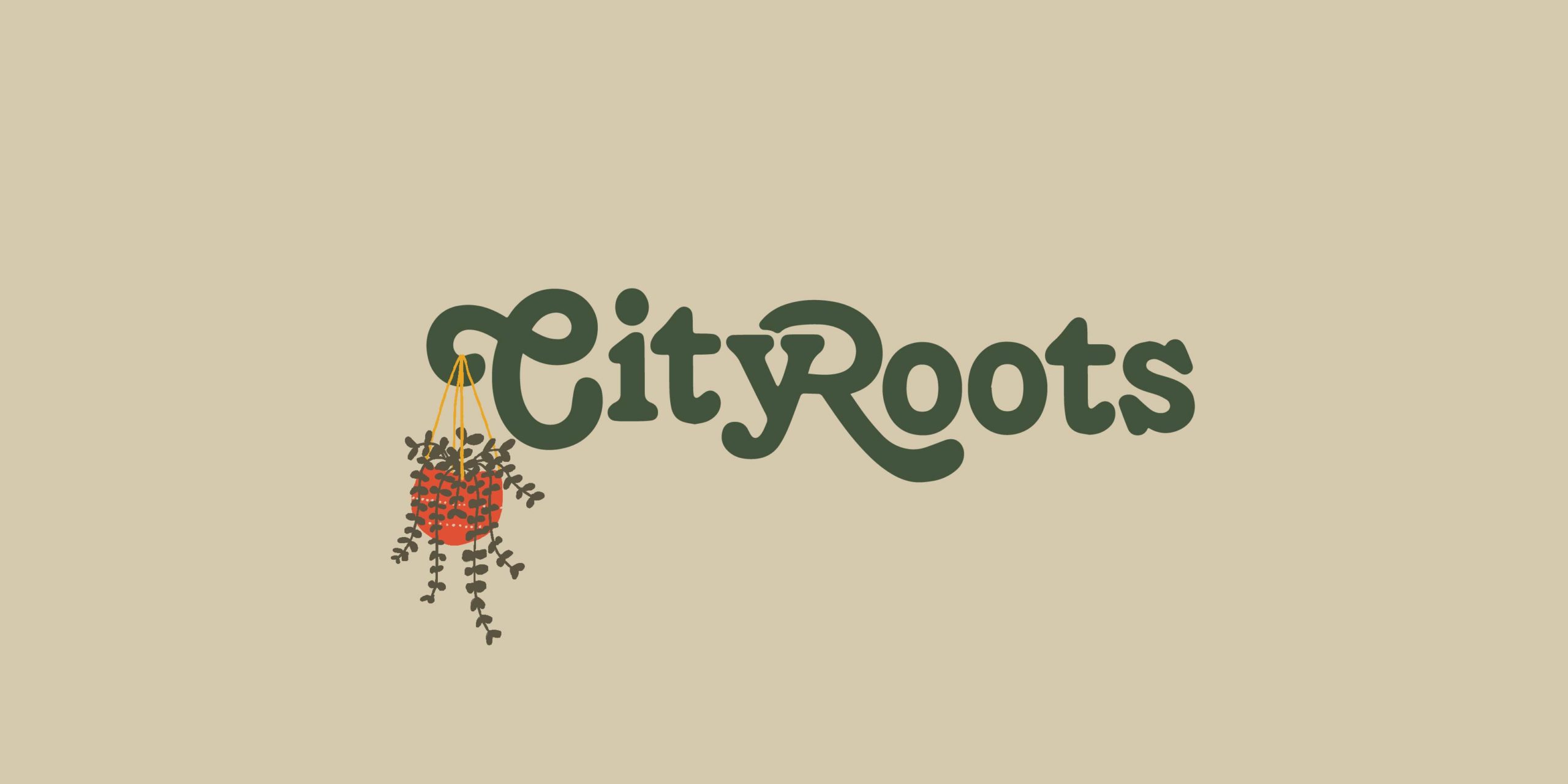 The Problem
Are houseplants the new pets? For young adults, houseplants have become a useful tool to reduce stress and anxiety. They provide a sense of calm in a space and can be used to reduce loneliness or to unite a community of people around a common interest for the sake of education and social engagement. Women in urban areas do not have a specific resource or community to learn about plant care when starting or building upon their houseplant collection.
How could women, ages 20-35, living in Cincinnati, OH build a community and support system to learn more about houseplant care?
Success Statement
With the availability of an online community, women will be able to effectively care for, organize and learn more about the houseplants they own and connect to other women with a similar interest in plants.
Target Audience
Women, ages 20-35, living in Cincinnati, OH with an interest in plants and bring nature into their urban home
Research
I began my research with Virtual Observation:

I started by visiting local plant shop websites, joining online community groups based around houseplant ownership, listening to podcasts and reading articles about houseplant care and the benefits they give you

Studies have proven that houseplants improve concentration and productivity (by up to 15%), reduce stress levels, and boost your mood.
Facebook Plant groups are labeled as "Social Learning Groups".
A 2015 study found that biophilic design in the workplace can help to increase creativity by up to 15%.

Following, I conducted In-person Observation:

I visited 2 local plant shops – Fern and Fleurish Grounds in Cincinnati – to gain a tone & feel for their brands. I also used this experience to gauge Interactions between people and employees, discover types of questions people ask, their target demographic and how the shop reaches out to the community outside of their store.

In order to dig deeper into these findings, I conducted an online survey

466 total responses with 91 that fit in my specific demographic

Where do you go to ask questions about your plants?
(Pre and Post COVID-19) How do you prefer to connect with new people? (check all that apply)
Do you have any relationships with other people who also like plants? (check all that apply)
How experienced would you consider yourself with houseplants?

These questions gave a large variety of answers which gave me the opportunity to help users by providing an all inclusive houseplant experience to make their lives easier

50% of respondents say that they had to spend time and do lots of research to know how to properly care for their plants
70% of respondents go to either Facebook or Google for information about their plants
60% of respondents prefer to meet other plant owners in person, organically or online in forums.

At the end of my survey I asked for willing interview participants to learn more about their experiences and I conducted 2 Formal Virtual Interviews

More in depth information about technology habits related to plant needs, experiences, challenge areas

"I would be interested in something that reminds me when to do stuff for my plants but I am so busy with work and school that it's impossible for me to own more than one succulent without killing it."
"Since I'm acquiring so many new plants, it's beginning to get a little challenging to keep track of the certain needs of each."

3 Email Interviews

With questions related to first plant experience, care habits and online community participation. Some of the interesting insights that I got from them include one woman saying :

"[Facebook groups give you] good information on different plants and plant care or where to get plants but for the most part I joined TO help."
Design Process + Testing
After synthesizing all of my research, I started developing a solution by picking an avenue to best solve the problem. Deciding between an app and a traveling plant convention, I chose to design an app, given that it would best answer all of my research participants questions and assist them with all of their needs. Not only would the app be accessible to them every day, at any time they need, it helps to organize their collection and reduce the stress of their everyday life.
To begin designing the app, I started by developing a name for it – CityRoots – and started to narrow in on a design aesthetic. With a warm color palette, inviting, nostalgic typeface and an illustration and image focused approach, CityRoots draws in younger women with an interest in a supportive community of nature lovers.
Starting with sketches and plant illustrations I developed a brand system for CityRoots defining typography, color, iconography and image usage in consideration of my target audience
I then used XD to develop a wireframe to work through the functionality of the app before moving into implementing the design into the app itself
Following the completion of an app prototype for CityRoots, I tested my solution with 2 of the women I interviewed previously.
With their help, I was able to implement small functionality changes as well as get good feedback on additions to consider for the app, with the possibility of future iterations in mind.

First, Incorporating a section for either CityRoots specific or external plant blogs would give users more formal information about unique plants or new shops in the area
Creating a calendar system for trading and sales events would help people visually plan ahead more efficiently.
Giving users the ability to follow other users (if they are interested in learning more about their plant collection or connecting with them in the future) will increase the community and relationship building goals of the app.
Design Solution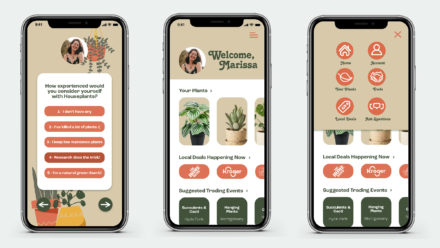 I developed an app called CityRoots. A one-stop shop for all of your houseplant needs.

CityRoots offers the ability to ID plants from photos and provide organized care information about each plant

You can track water/fertilization of the plants you own
Connect to others in your local area (starting with Cincinnati) and ask questions from those people
CityRoots also gives you the ability to set up meet ups at local plant shops, or other public locations for trading or selling of plants